Description
Managing Chromebooks possibly easier than managing students
If you are a school IT administrator, never fear – managing Chromebooks is a breeze! Chromebook Management Console, a web-based management platform with 24/7 support, allows schools to manage their Chromebook fleets, and can be scaled to any size school district. Block, promote, or pre-install apps, lock devices, enforce policies, administer tests, and securely manage any number of Chromebooks from a central location.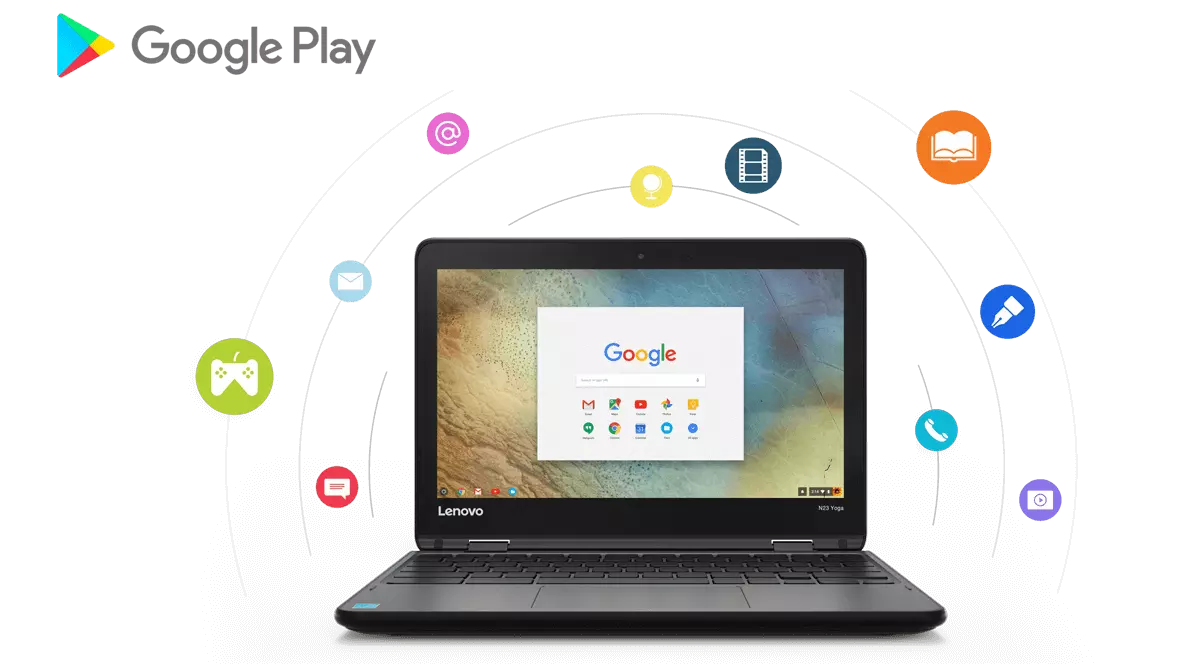 Google Play Store means apps aplenty
With access to the Google Play Store*, you can choose from 1000s of education apps like School Loop, Khan Academy, and more. There's even extended opportunities for education developers to create Android apps for large installation bases. IT administrators can easily manage availability with the Chrome Management Console, which enables the creation of blacklist and whitelist tagging to allow or disallow access to specific apps.
What's more, you can count on a great experience using Google Play apps on our Chromebooks. Processors are chosen to optimize the performance of these apps, while keyboard, mouse, and touch input all work together to provide an easy, familiar, and intuitive experience. Additionally, navigating across multiple windows and apps is a cinch. And these apps support all notifications on your Chromebook, just like on a phone or tablet so you can stay synced and connected across your devices.
*Available in the Beta Channel.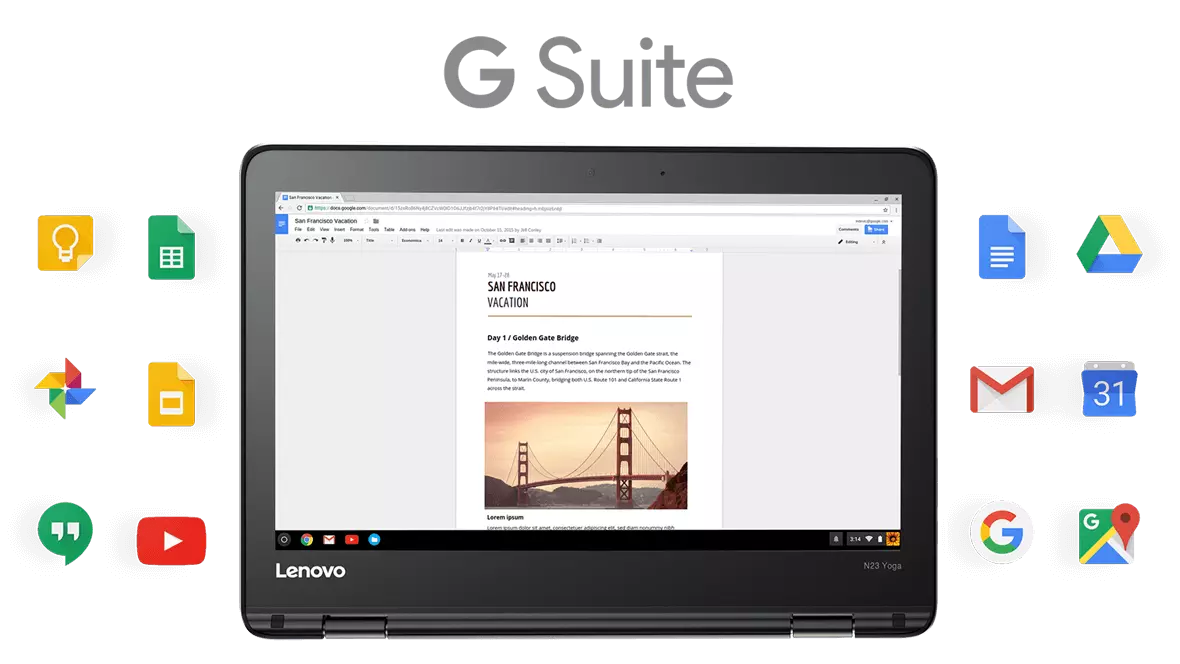 Collaboration and learning made easy
N23 Yoga's MTK 8173c processor is optimized to seamlessly run the Chrome operating system, G Suite for Education, and Chrome Web Store apps – the elements behind the collaborative educational experience associated with Chromebooks. It's easy to create, share, and collaborate with G Suite tools like Docs, Sheets and Slides, and stay synched across multiple devices. Students can access data, photos, and apps from the Cloud – anywhere, anytime, and from any device.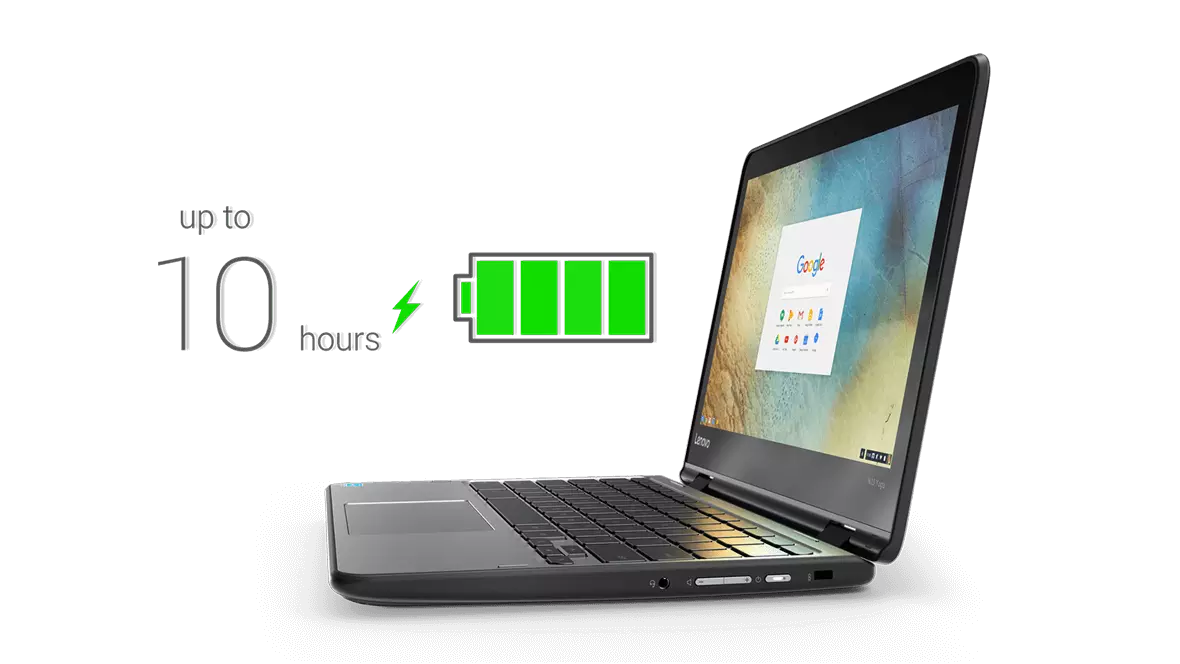 Leave the power cord at home
Backpack, textbooks, notebooks, pencils, and more—students have enough to keep up with every day. No need to add a power cord to that list; with a 10-hour* battery life, the N23 Yoga will last for a full day of classes and more. Bring it home, charge it up overnight, and forget the cord all over again the next day!**Based on Google Chrome Power_LoadTest, a battery run down test. For more information about Google Chrome Power_LoadTest, visit www.chromium.org. Test results should be used only to compare one product with another and are not a guarantee you will experience the same battery life. Battery life may be significantly less than the test results and varies depending on your product's configuration, software, usage, operating conditions, power management settings and other factors. Maximum battery life will decrease with time and use.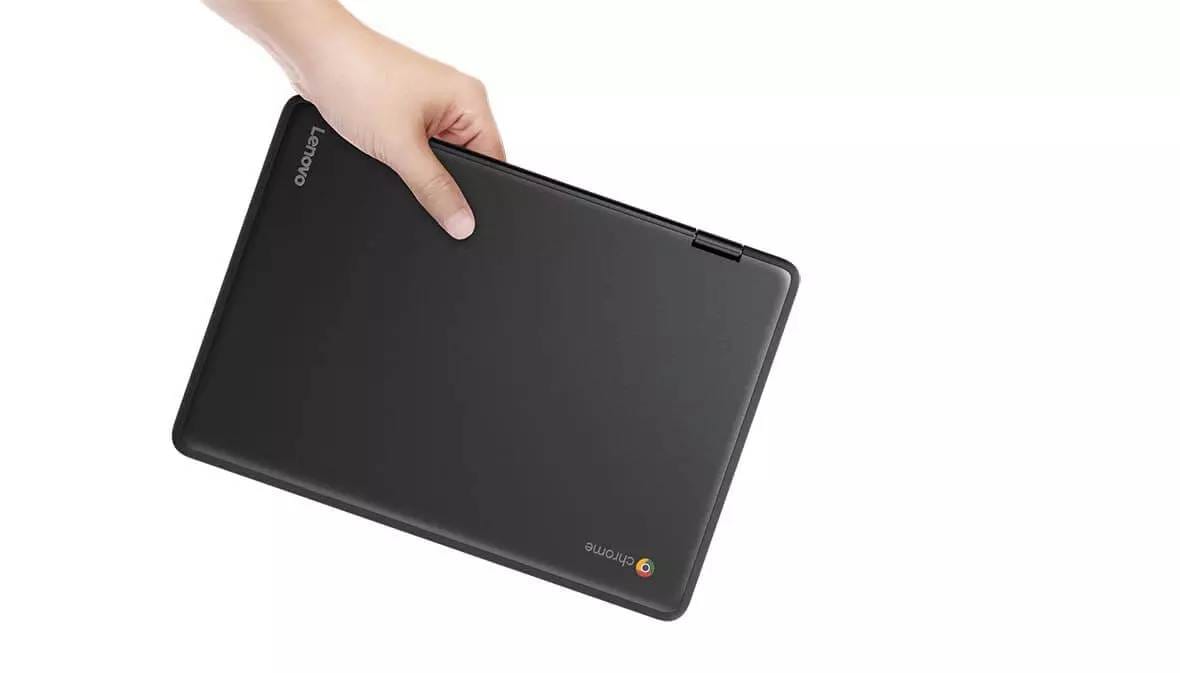 Easier to carry than many textbooks
Weighing in at 1.35 kg (less than 3 lbs), N23 Yoga is portable enough for even the smallest students. Not only will they want to take it with them everywhere, they'll have no problem doing so.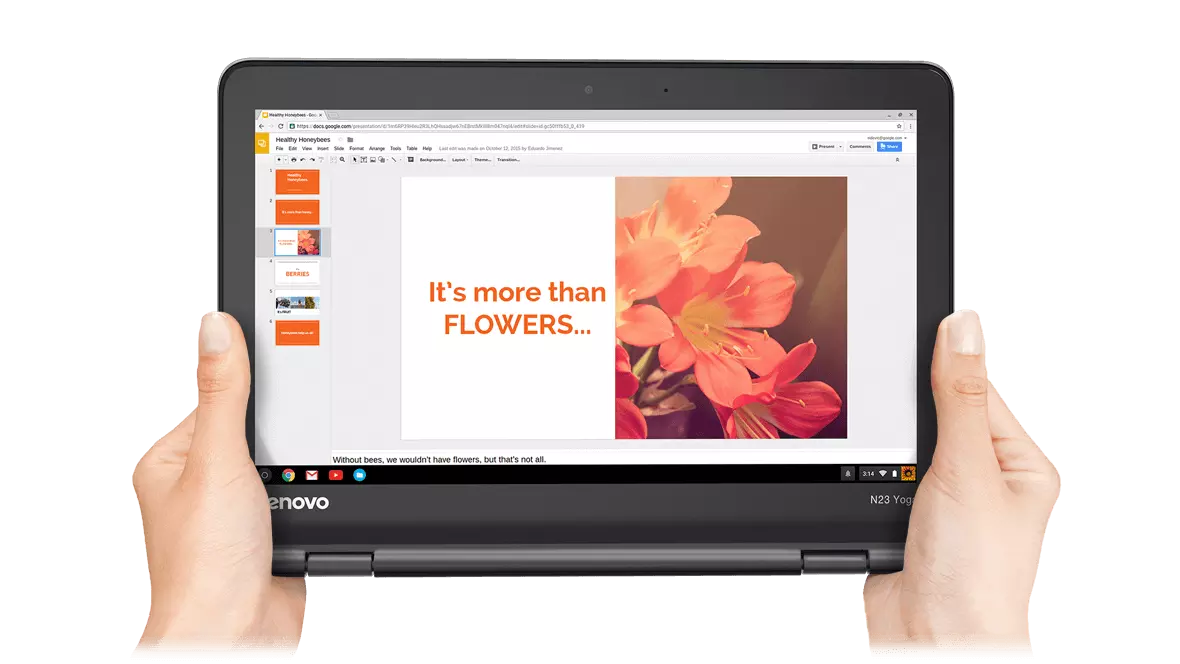 Hands-on learning
The multitouch display supports 10-finger touch, increasing interaction and boosting productivity. And its anti-glare technology reduces eye strain, so students can use N23 Yoga longer.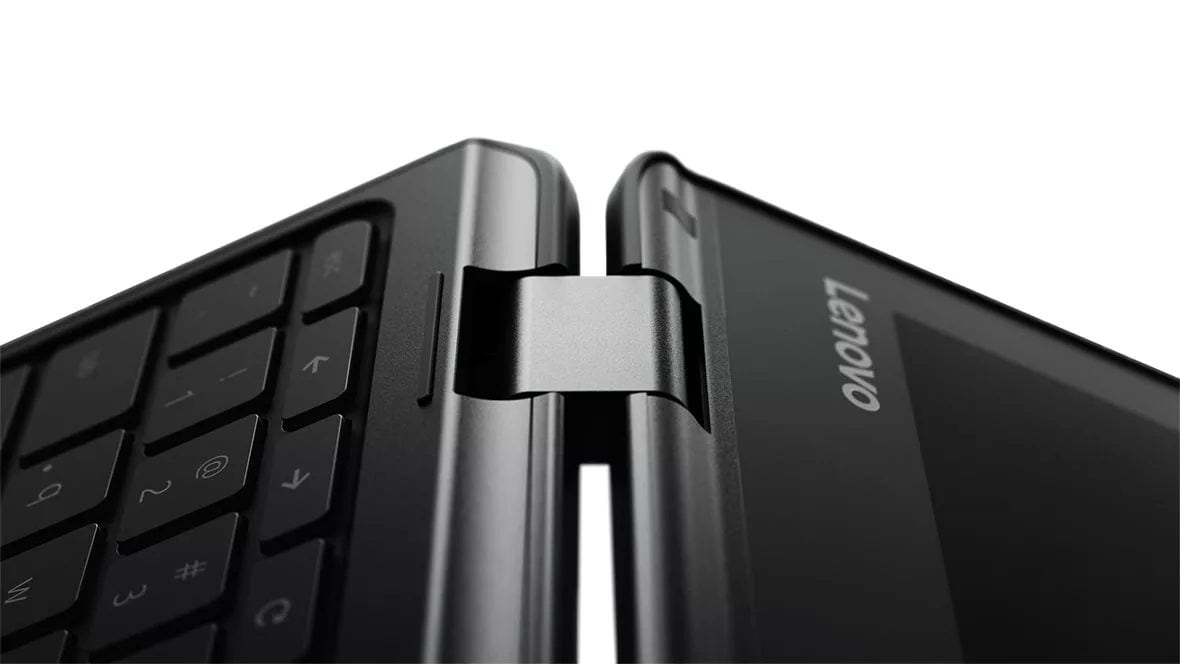 Bends over backward, for true flexibility
N23 Yoga Chromebook's 360-degree Yoga hinge means students can position the display wherever they need it, for a specific usage mode – whether Laptop, Tablet, Tent, or Stand – and make the best use of its multitouch technology to interact with educational apps and tools. Take a test in Laptop mode. Open it the full 360 degrees and work in Tablet mode. Set it to Tent mode when giving presentations, or Stand mode for watching movies. It's as flexible as a student's imagination.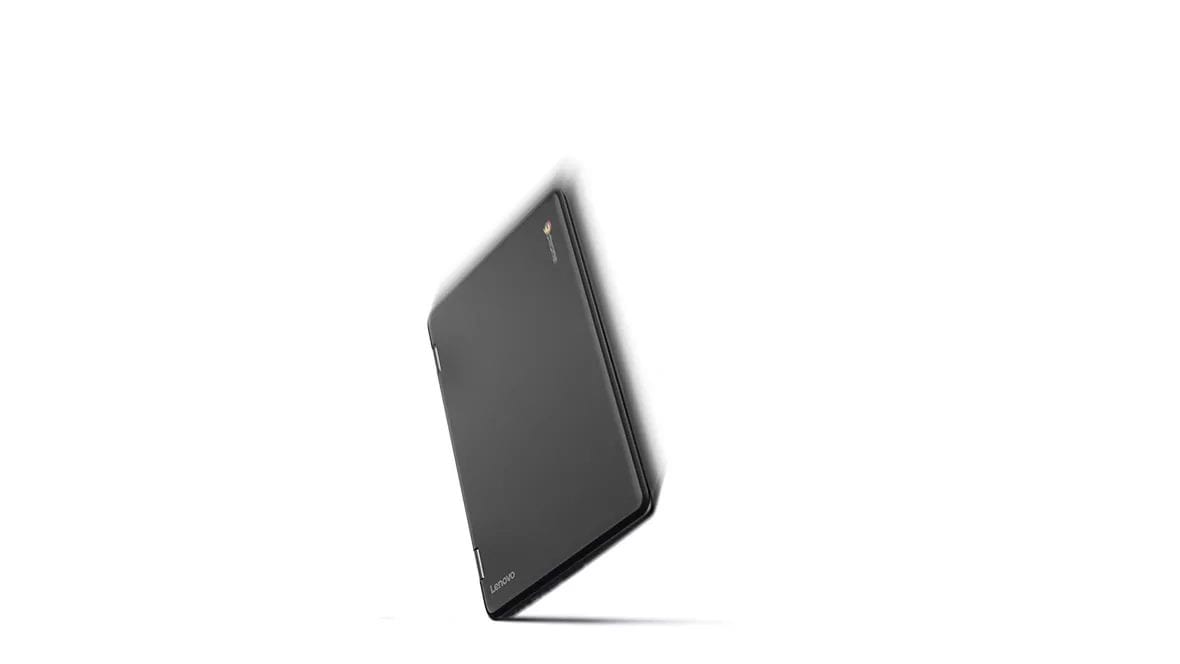 Rugged and ready for anything
N23 Yoga is built for education, and tough enough to face the rigors of the school day. Its ports and 360-degree hinges are reinforced, its touchpad is sealed, and its water-resistant keyboard houses mechanically anchored keys, to prevent restless fingers from damaging them. Its non-slip texture hides wear and scratches, and improves a student's grip. Even in the event of an accident, N23 Yoga is drop-resistant – it's built to withstand bumps and drops from up to 75 cm. (Coincidentally, that's about the height of an elementary school desk.)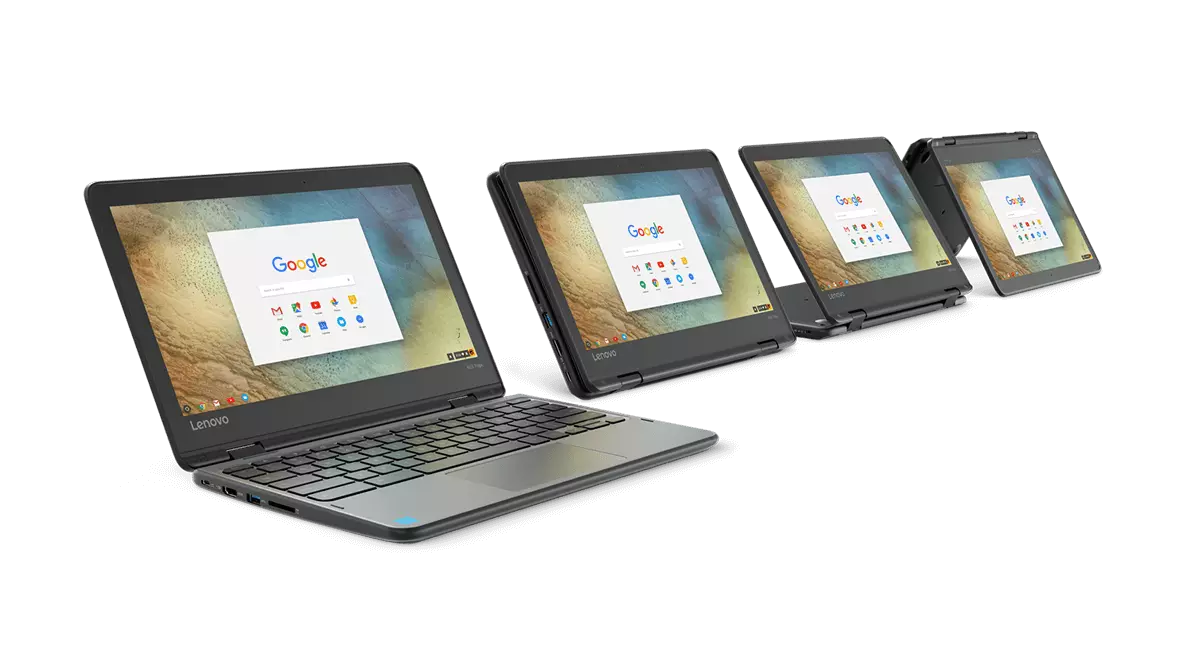 Because teachers know best
The N23 Yoga Chromebook shows why Chromebooks are the #1 selling device in U.S. K-12 schools with over 20 million student users worldwide. It's affordable, simple, secure, and shareable. Multiple students can share one device, but each can still have a personal experience by simply signing on with their Google account. And with N23 Yoga's eight-second boot time and instant resume, students are connected and ready to learn as soon as class begins!